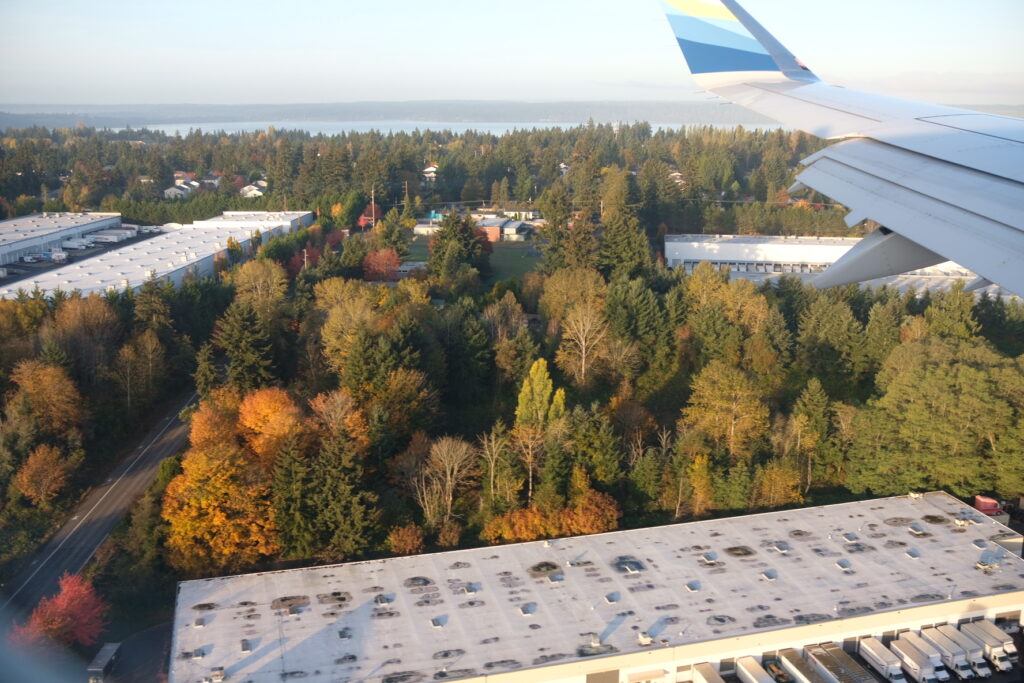 I was lucky enough to do this me-time trip to Washington in November, 2020, the year of the COVID-19 pandemic. With extra caution, I had an amazing solo trip that showed me more of my nature-loving side and gave me lots of time for self-reflection. 2020 was a year full of doubts, heart-aches, and self exploration. Not being able to see friends and relatives made me sad, but it allowed me to appreciate Mother Nature so much more. It is funny how I am writing this on the last day of December, 2020. Happy 2021 you guys!
Day 1: Mount Rainier National Park
My day started with a cup of Starbucks and some chicken strips so I wouldn't have to stop during the day for lunch. The drive from Bellevue to Mount Rainier was full of autumn colors. I first stopped by the White River and a short 1-mile hike near the beginning of Mt. Rainier National Park. Morning air, chilly winds, yellow trees, and Folklore songs will remind me of this day, in which I visited Mt. Rainier National Park by myself and met some friendly hikers toward the end of my daytrip.
Day 2: Olympic National Park
The second day in Washington, I drove around Olympic National Park, visiting the High Ridge Nature Trail at Port Angeles, the City of Forks, and the Roh Rain Forest. I left Bellevue around 9AM and got home around 8PM. Do not tell my mom I was at the park all by myself LOL. To be honest, it was scary. It was worse during sunset when it was dark and cold, but it was quite an experience I am proud to speak about. If you are a fan of Twilight, you must visit Forks. The city became popular because of the movies but there are many hidden beautiful hiking spots and beaches. The Roh Rain Forest is a must see if you are in Washington! Make sure you plan your stay so you can visit all the cool spots at the Olympic National Park.
Day 3: Downtown Seattle
My middle school friend and I drove around the city to see the fall colors and to try Coffeeholic House. Their coffee is amazing!!! I also had to stop by Pike Place Market for the clam chowder since they have the best chowders I have ever tried. It was a chill/catching-up date with my 13-year-friendship friend and I treasured every second of it.
Day 4: Leavenworth
I spent some time in Leavenworth for the festive atmosphere on my last day there. The Bavarian-style village is decorated in Nutcracker theme and you can find people holding cups of German beer on the street eating hotdogs. It was gloomy but it created a totally different vibe from the city. Cloudy mountains, Christmas lights, and sprinkled walks with my hot coffee were worthy and magical for my last day in Washington. Hopefully I can visit next year during Christmas so I can visit the Reindeer Farm.
I drove back to Bellevue and caught my night flight back to San Jose right after dinner. That is it for this blog. If you would like to see more of my travel photos, check out my IG's stories. Besides that, happy new year, stay safe, and GOOD LUCK!