Day 1: Chiang Kai Shek Memorial Hall, Taipei 101, Lungshan Temple, Guangzhou Night Market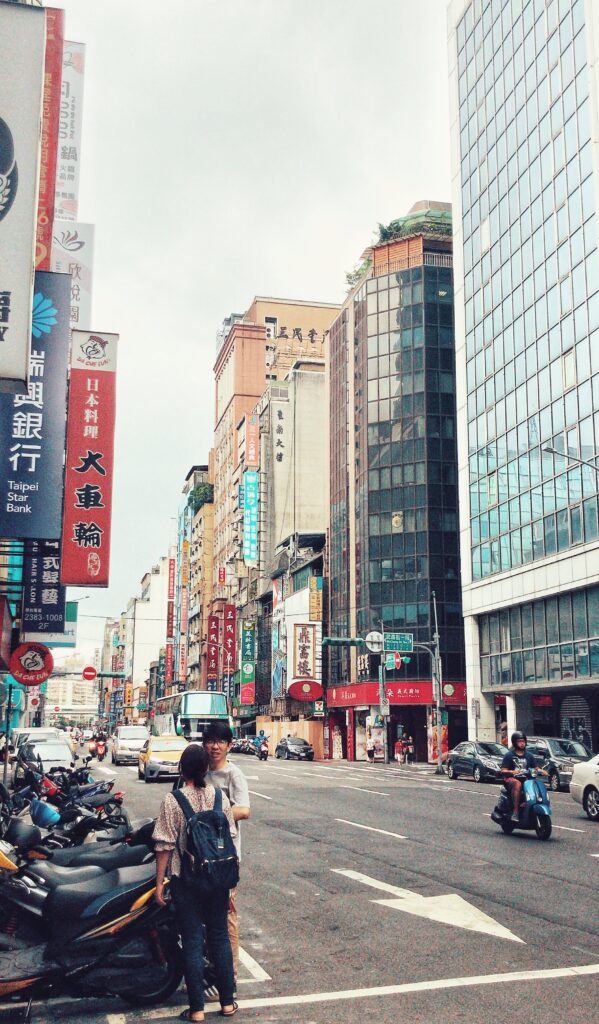 We landed in Taipei around noon. After getting our rooms at Finders Hotel, we went out for lunch (beef noodles soup) and started exploring right away. Unluckily, we visited the National Chiang Kai Shek Memorial Hall on a rainy day, but it was still nice. We got to watch the last Changing of the Guard ceremony for the day. We then took the MRT to Taipei 101 for gift-shopping. The admission fee to go up Taipei 101 was too expensive so we passed on that. Just looking at the building from outside was already impressive enough.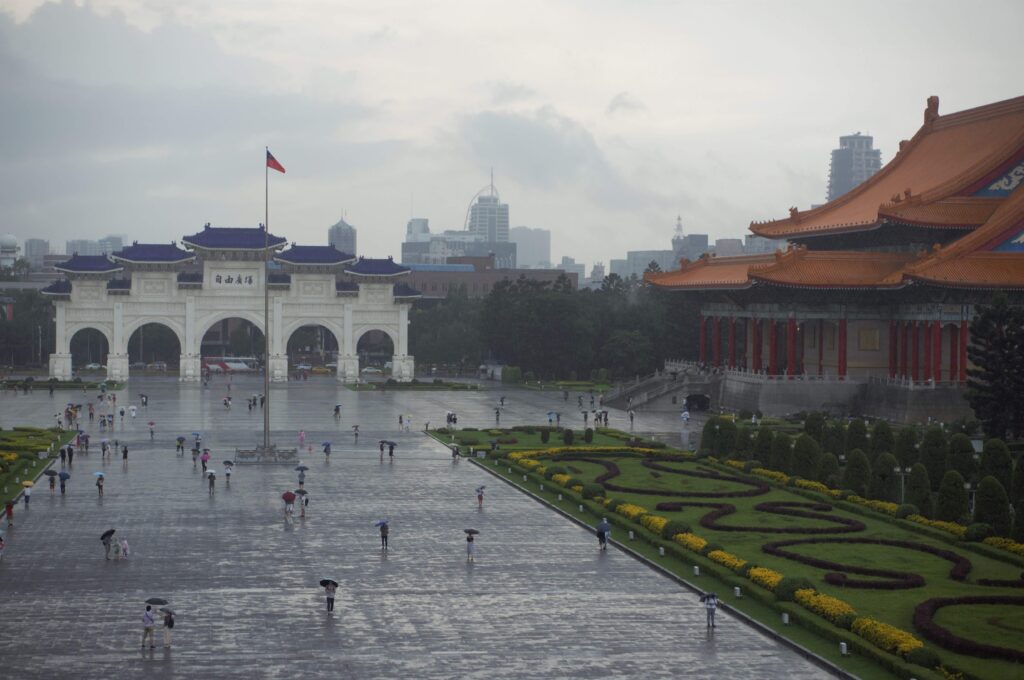 We then walked to the Lungshan Temple. The temple was filled with the scent of incense, flowers, and visitors praying during Dharma Day which celebrates the Buddha's first teaching on the full moon day of the 8th lunar month. We then walked to Guangzhou Night Market next door for dinner. My friends and I got to try various Taiwanese street foods, and eventually settling for hotpot as the main course.
Day 2: National Revolutionary Martyrs' Shrine, Taiwan National Palace Museum, Fish Market, Shilin Night Market
The Beef noodle soup was amazing yesterday so we got it again, except at a different place. I also bought a kumquat tea before we started exploring. We visited the National Revolutionary Martyr's Shrine and Taiwan National Palace Museum on our second day in Taipei. We got to watch another Changing of the Guard Ceremony at the shrine. The palace is famous for its jade bok-choy. I must say Taiwan National Palace Museum is one of the biggest museums I have ever visited. The museum is huge and I leave it you to grasp its size for yourself when you visit.
In the afternoon, we had a small meal at the Taipei Fish Market (臺北魚市). You can buy anything ranging from boxed sushi rolls to king crab. I ordered a grilled king crab and scallops. The seafood was so sweet and fresh. If you're like me and love seafood, you can literally spend a day here to satisfy your seafood craving.
At Shilin Night Market, I tried the ice cream burrito, intestine noodle soup, and beef buns. The ice cream is very similar to what I had in Vietnam with a different twist- the cilantro is in the ice cream. I bought a small cup of the intestine noodles soup and the added spiciness made it very delicious. Lastly, the grilled beef bun was crispy on the outside and savory in the inside.
Day 3: Kaohsiung (Fo Guang Shan), Tiger and Dragon Pagodas, Rueifong Night Market
We took the high-speed rail to Kaohsiung for our third day. Kaohsiung is known for Fo Guang Shan which is the site of a huge Buddhist temple. I love the scenery and the interior of the main hall. One thing I remember from a lady preaching there is the phrase "Having everything also means having nothing." We then took the taxi to the Tiger and Dragon Pagodas in downtown Kaohsiung.
We enjoyed dinner at Rueifong Night Market. The pictures below were some events happening at the market. I adore these people for the effort they put into their work each night at the market. Going to the night markets in Taiwan every night gave me a unique perception of the people here. They are spiritual, friendly, and hard-working.
Day 4: Ruifeng, Jiufen Village, and Raohe Night Market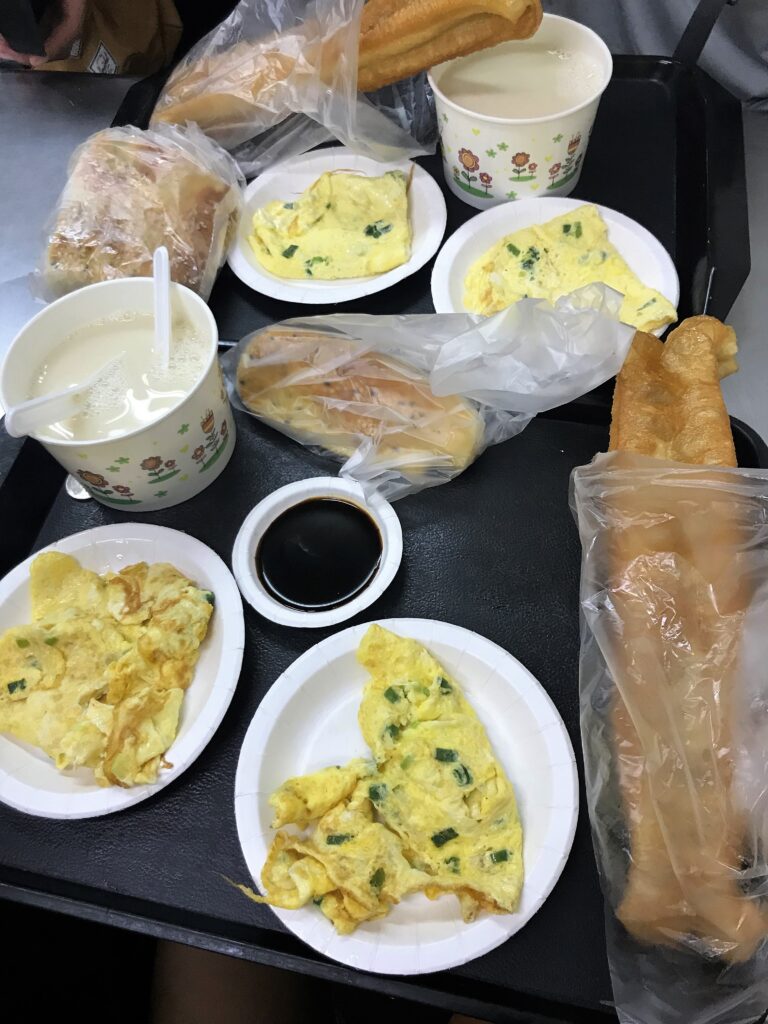 Our group opted for a simple and cheap Taiwanese breakfast on our last day here with fried egg, fried dough fritter (油條 yóutiáo), and hot soy milk (豆漿 dòu jiāng). The portion was small so we got to order 2 of everything at a cheap cost.
To get to Jiufen we had to take the train to Ruifeng which took around 40 minutes. We then caught the bus to Jiufen Village. On the way to the bus stop, we tried the 85°C bakery's coffee (85°C is from Taiwan), which I like very much back in the U.S. We explored Jiufen Village amidst the summer heat. I recommend wearing comfortable shoes since the village involves a lot of walking up and down hills. This picturesque village inspired the theme for the movie Spirited Away. If you're a fan of Studio Ghibli, then this place is a must-see. I loved the architecture and surroundings of the village.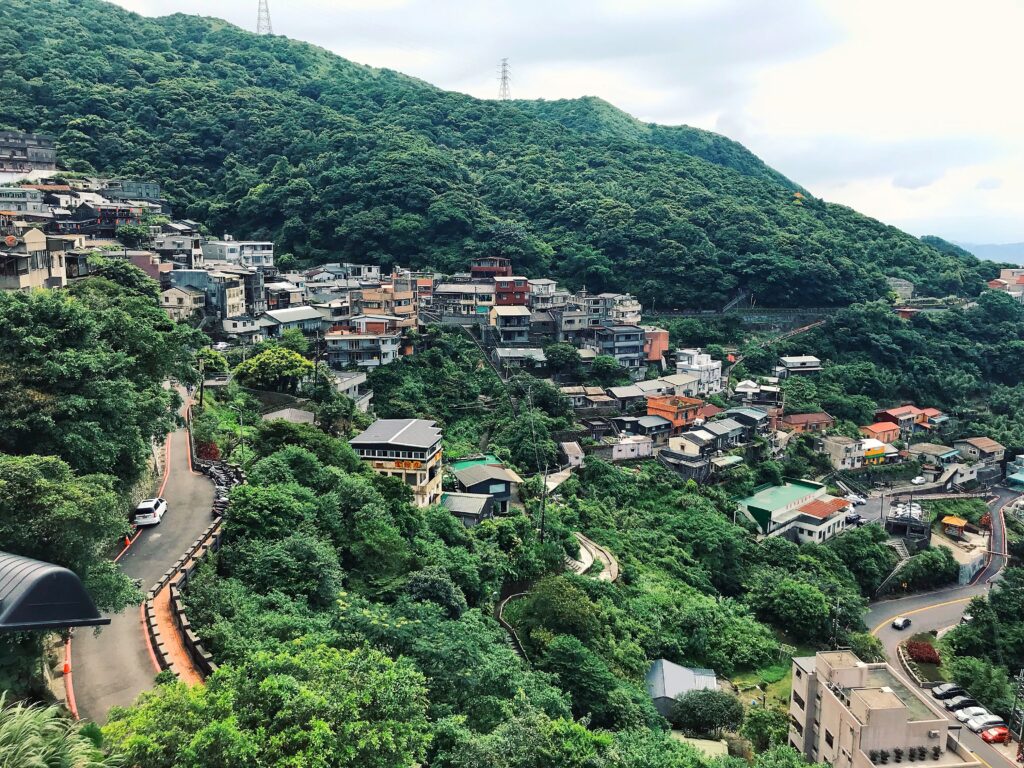 We had soup dumplings (xiao long bao), stewed bamboo, and rice for lunch at the village. It was absolutely delicious. Xiao long bao is a must-try in Taiwan. We were traveling on a budget, but I heard Din Tai Fung had the most perfect soup dumplings. Besides lunch, I also tried the grilled snails which were also tasty!
We concluded our Taiwan trip with an amazing and beautiful day spent at Jiufen Village. The next day, we flew to Saigon (Ho Chi Minh City), Vietnam.
? Budget:
1. Hotel for 4 days: $250 for 2 ($125 each)
2. Taxi from Airport to Hotel 1100NT for 4 ($9 per person)
3. Meals for 4 days: 3000NT (~$100)
4. MRT per day 200NT (around $13 for 4 days)
5. High-speed tail to Kaohsiung: $50 one way, total $100.
6. Training to Ruifang total $5
➡️Total without accommodations: $227
➡️Total with accommodations: $352
? Must Eats:
Beef Noodles Soup
Beef Bun
Tiger Fresh Milk Boba
Soup Dumplings
?Must Sees:
Jiufen Village
Chiang Kai Shek Memorial Hall
Taipei 101
Night Markets (as many as you can)
Fo Guang Shan
THANK YOU FOR READING AND HAVE A GOOD ONE!