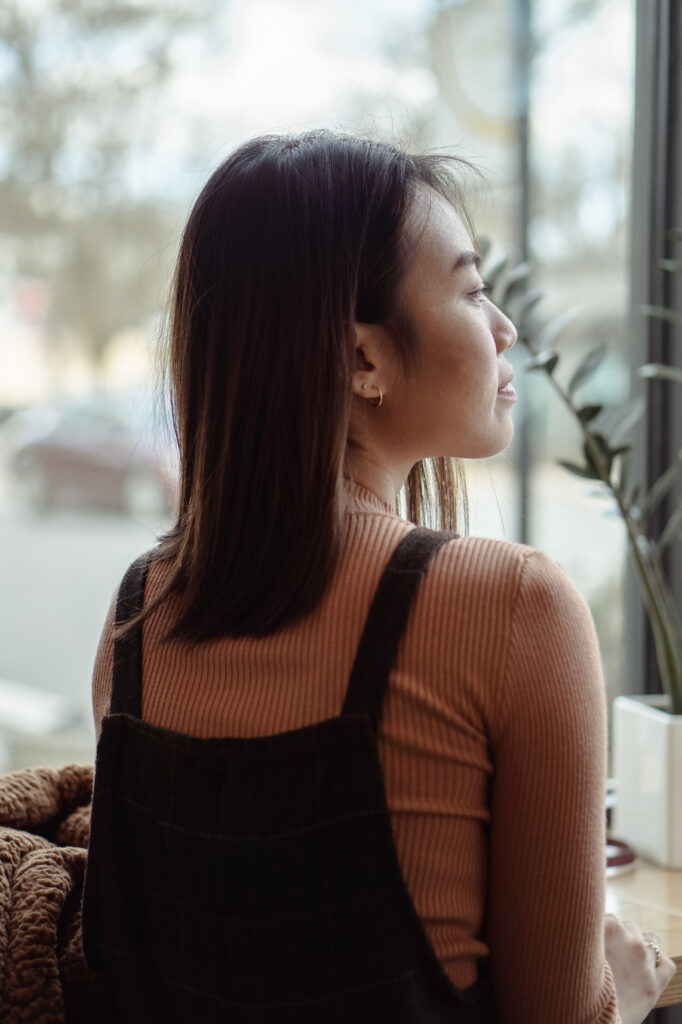 I love wearing a cute and comfortable outfit, taking a stroll to my favorite coffee shop, and tasting the warm latte. This winter, I was in love with Temple's Spiced Mocha. There are many things I love about winter in Davis, but I love layering the most.
It's always fun to mix and play with different colors and materials so winter is a great season to show off your styling skill. Winter is about bringing out your sense of style and being comfortable with what you are wearing. Here are 3 outfit ideas that I hope you can use as inspiration.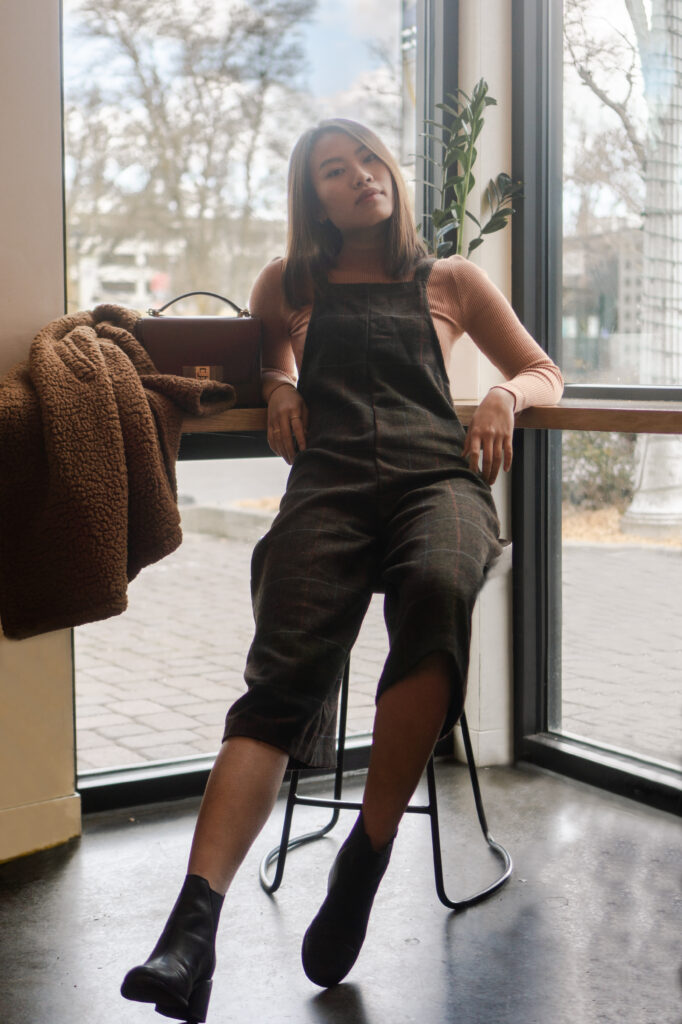 ❄Outfit 1: The first outfit includes a long-sleeve top, overall, and booties. I accessorize this outfit with my Charles and Keith handbag and my ring set. Color coordination is important when it comes to patterns. A pink or neutral top would go well with my red and blue-lined culotte. I choose a tan long-sleeve top for my look to bring out the brownness of my overall and to suit the weather better.
-Tan long-sleeve top from Forever 21
-Plaid brown overall from Forever 21
-Black booties from TOMS
-Rings from Forever 21
❄ Outfit 2: The second outfit's theme color is grey. I match my patterned pants with a plain grey sweater to avoid using too many patterns. I also accessorize my look with a ring set and a wine-colored bag. This bag ties this outfit together, and also gives it a pop in color. The pants and the bag are the 2 main elements of this look.
-Plaid Print Pants from Forever 21
-Grey Sweater from H&M
-Bag from Charles and Keith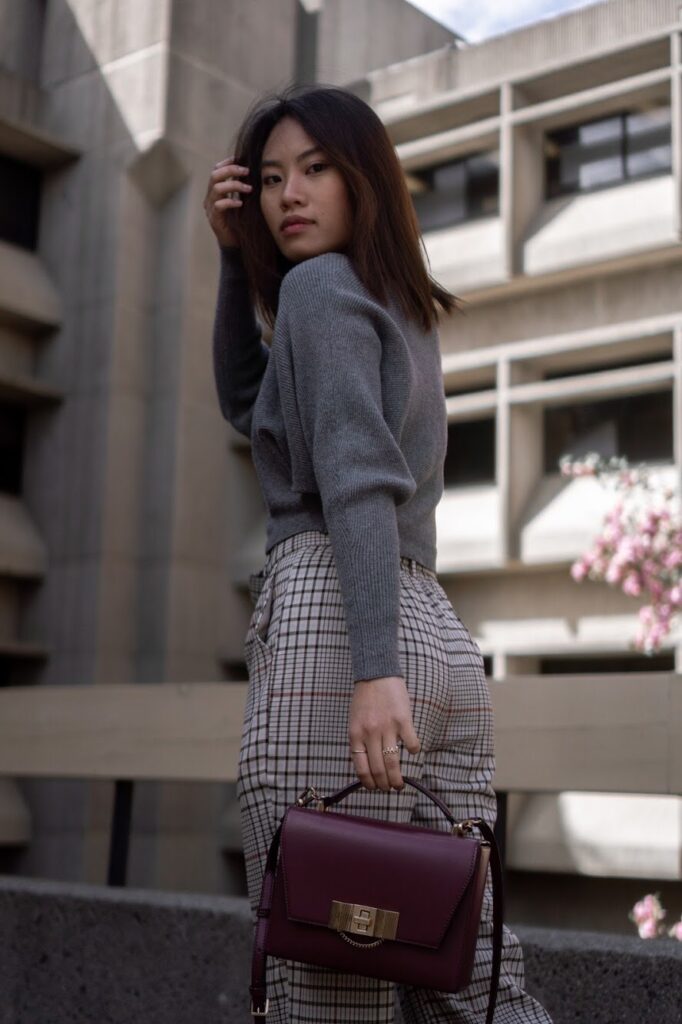 ❄ Outfit 3 : The last outfit is the warmest of them all. Just kidding ?, I meant the color though. For this outfit, I also have checked pants and a plain long-sleeve top. This outfit has a similar concept as compared to the 2nd one; however, I want to show you my experimentation with different colors. My checked pants are navy with rust and white, so I choose to pair it with a plain white/cream long-sleeve. I top my look with a very saturated-brown, fuzzy teddy coat and a black bag.
-Teddy Coat from Forever 21
-Patterned pants from Forever 21
-Long-sleeve top from Forever 21
-Earrings from Madewell
⛄ Overall advice:
1. Play with patterns, but do not overuse.
2. Pick an item to pop or tie your look together.
3. Accessories can spice up your look 100%.
Thank you for reading and HAVE A GOOD ONE!