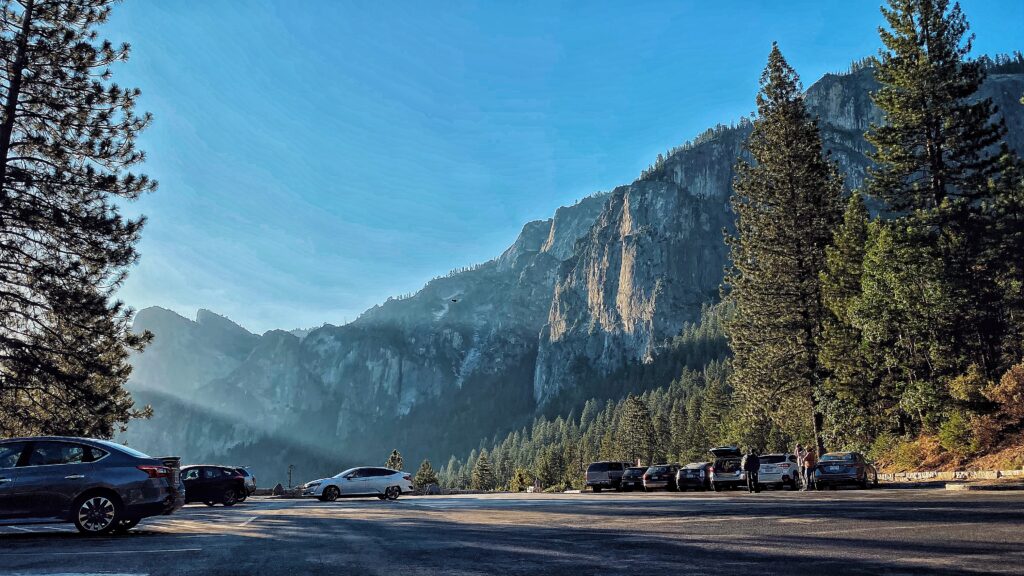 I wonder what I accomplished or crossed off my bucket list in 2020 since there are many unfortunate events happening this year. Time slips away more quickly if you do not have memories to hold onto. The 3-day Yosemite trip was a highlight of my year. It also marks the end of a wondering period and the beginning of where my life picks up its pace.
My boyfriend and I stayed in Sonora for more affordable accommodation and it's an hour drive from the park. We did not mind driving and were traveling on budget with my 2 dogs, so we opted to stay at Heritage Inn, Sonora. We drove from Sacramento at 3 AM and got to Yosemite around 6:30 AM. Here are some shots at the Tunnel View.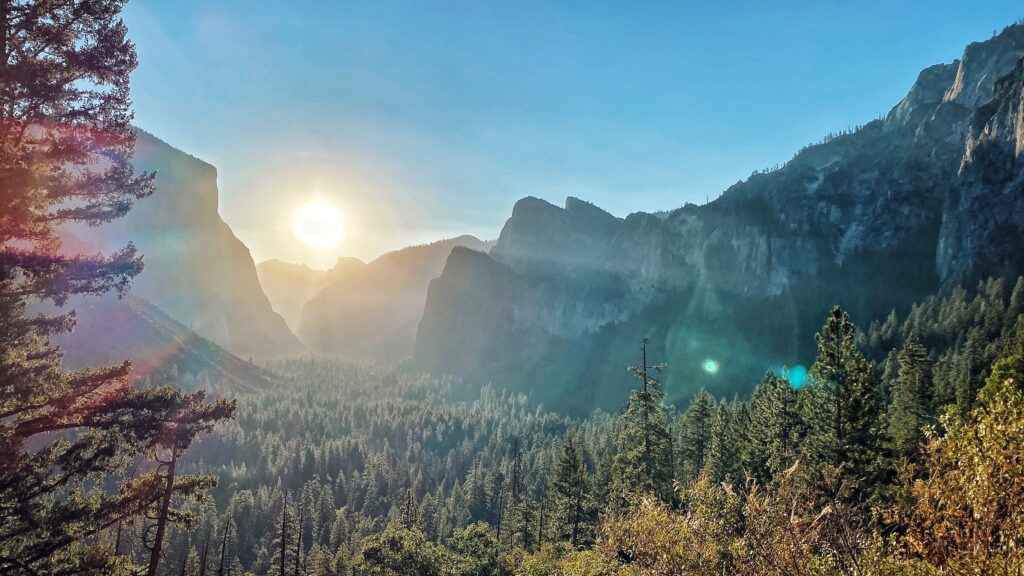 My fascination for Mother Nature really showed when I only drove in circles around the park and stopped on the way for photos at these grand and massive rocks. The first impressive location at Yosemite was the El Capitan meadow, located between the El Capitan and the Cathedral Rocks.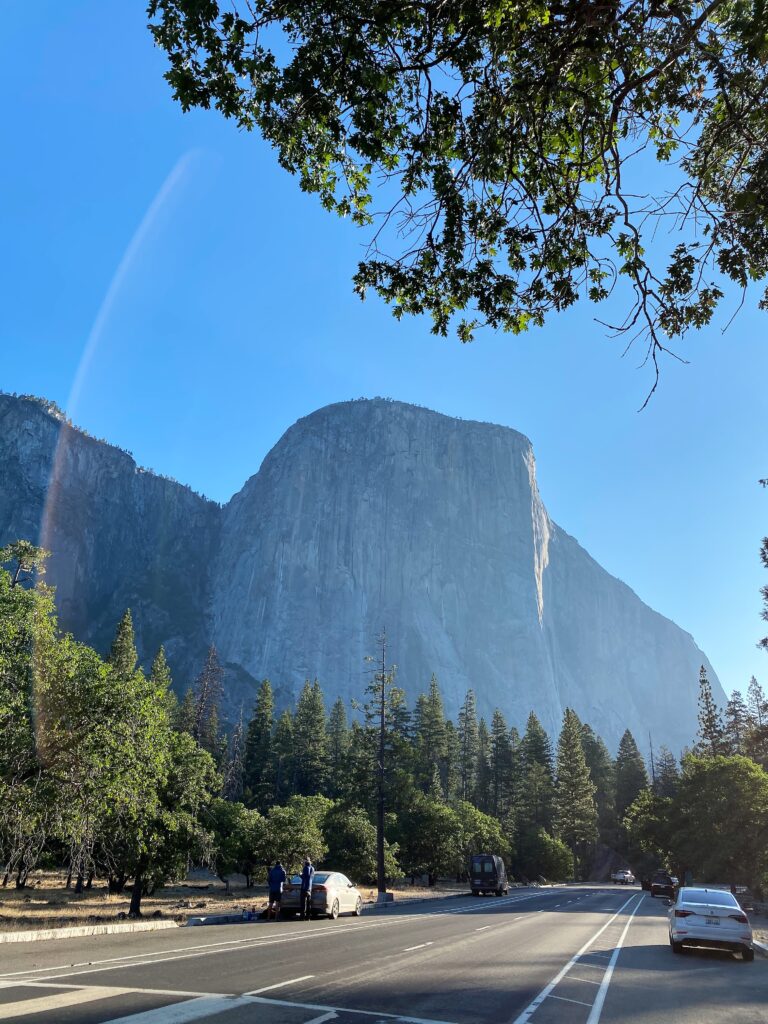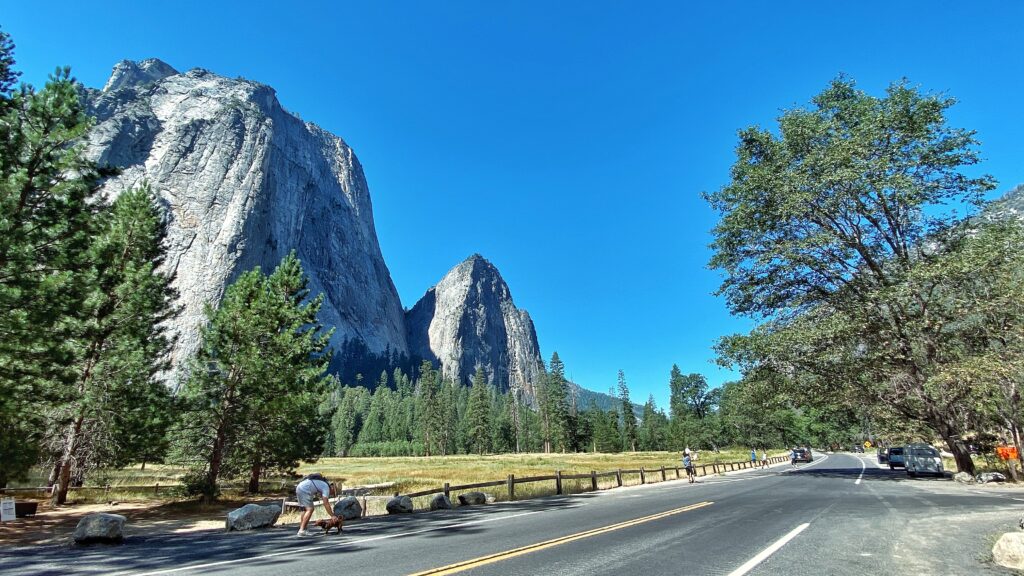 After viewing the El Capitan meadow, we headed to a parking lot to hike the Yosemite Fall (upper and lower). I brought my dogs so we only saw the Lower Yosemite Fall up close, but you can see the Upper Yosemite Fall from other locations.
Yosemite is dog-friendly; however the dog-friendly trails are very limited so I advise to plan ahead or not bringing your dog at all if you want to conquer harder hikes. We then took a stroll to the Cathedral Beach Picnic Area and rested before heading back to the hotel on the first day.
The next day we came back to hike the Vernal Fall, but dogs were not allowed up there due to unpaved roads and the altitude. We still walked for 2 miles up and down to get some views from above and it was absolutely spectacular. Vernal Fall and Mist Fall are still on my hiking bucket list.
After the short hike, we drove to see Glacier Point before heading back. There was a lot of driving and enjoying the view from my car's windows. Taylor Swift's Folklore album can be a great playlist for the drive around Yosemite as well.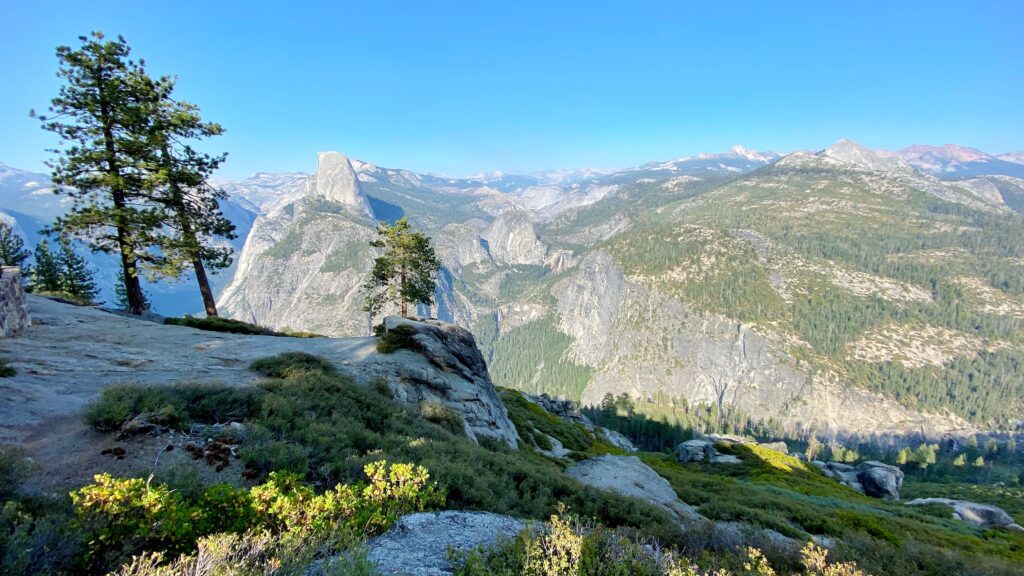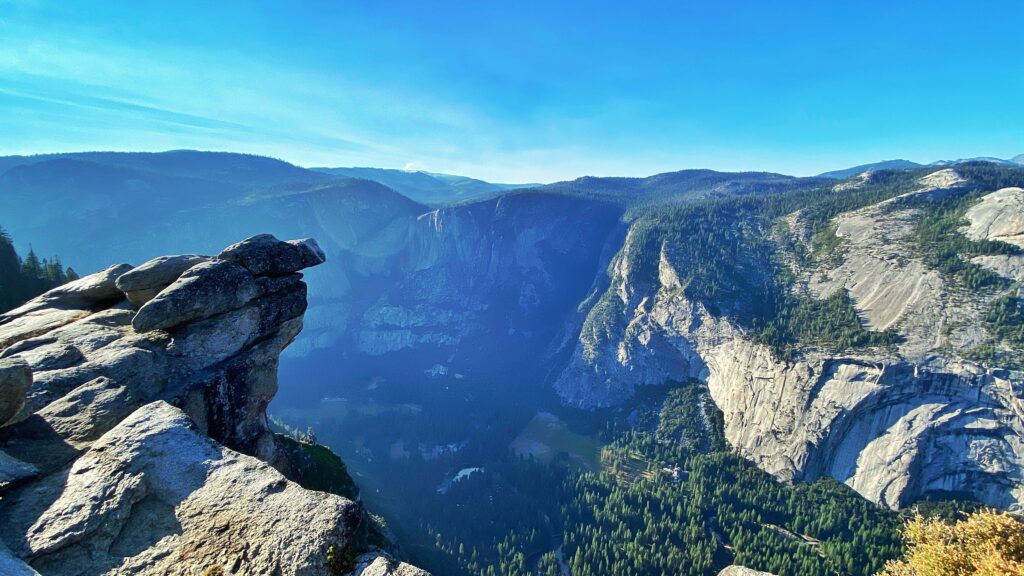 2 short days at Yosemite yet many memories that last a lifetime. This is the first national park that Bailey and Bowser visited. Another camping trip so I can be away from the light pollution and watch the stars at night is necessary when nature is all we got.