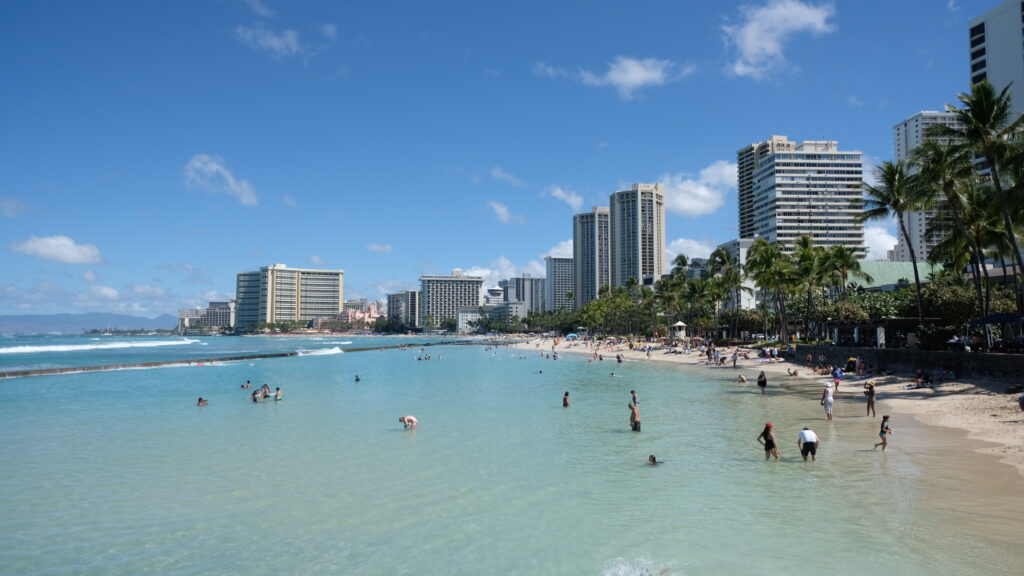 The pandemic took a toll on all of us, physically and mentally. Nonetheless I cannot complain about how much I have learned to enjoy being at home with my family and dogs. Fortunately things started to open in June and more people are vaccinated so Stanley and I planned his birthday week in Oahu, so called The Gathering Place.
Day 1:
As soon as we arrived on Saturday noon, we got our baggage and car then headed to Nico Market at Pier 38 for lunch so we can start explore Waikiki right away. We started off our hike series easy at Diamond Head trail which took us an hour to complete. Elevation was steep at the stairs but the breeze helped and the view was amazing. We then chilled at Waikiki Beach before dinner at Seoul Tofu House which has the best tofu soup I've ever tasted.
Day 2:
We started our second day with an acai bowl from the Sunshack before heading to Manoa Fall. The trail offers a refreshing breeze that you can only find in the rainforests of the Hawaiian islands. The forest is flourishingly green and dense which made it a pleasant walk. We got socked in the rain while hiking to the waterfall and it reminded so much of my childhood in the country side in Vietnam where my cousins and I would casually storm out the alley when the rain comes to enjoy the cool water on our faces in the hot and humid summer. We then relaxed at Waikiki beach before our sunset cruise in the evening.
Day 3: West Side
We decided to spend our third day on the west side of the island since we were gonna meet up with a photographer for a photoshoot. The Ma'ili Pillbox hike was moderate, but we hiked at the hottest time of the day. We both got sunburnt the next day, so I recommend bringing a lot of sunscreen and aloe vera gel.
Some amazing photos from our shoot at Makua Beach by Amanda
Day 4: Day 4 was planned for exploration on the East side of the island. We first drove through the Ho'omaluhia Botanical Garden, visited the Byodo-In Temple (which is only 15 minutes away), went to the Pillbox hike, and finally ended the day at Lanikai Beach.
Day 5: Hanauma Bay, Koko Head
It took us some extra effort to make a reservation at Hanauma Bay since they do not let people drop in during the pandemic; anyhow, we got our tickets and visited this beautiful bay around 10AM. We spend the whole morning snorkeling and I was amazed at how many colorful fishes we saw and how close they were swimming next to us.
After Hanauma Bay, we had a quick lunch and completed Koko Head trail in pain LOL. It is for sure the hardest hike of our trip since I previously snorkeled and did not have enough water.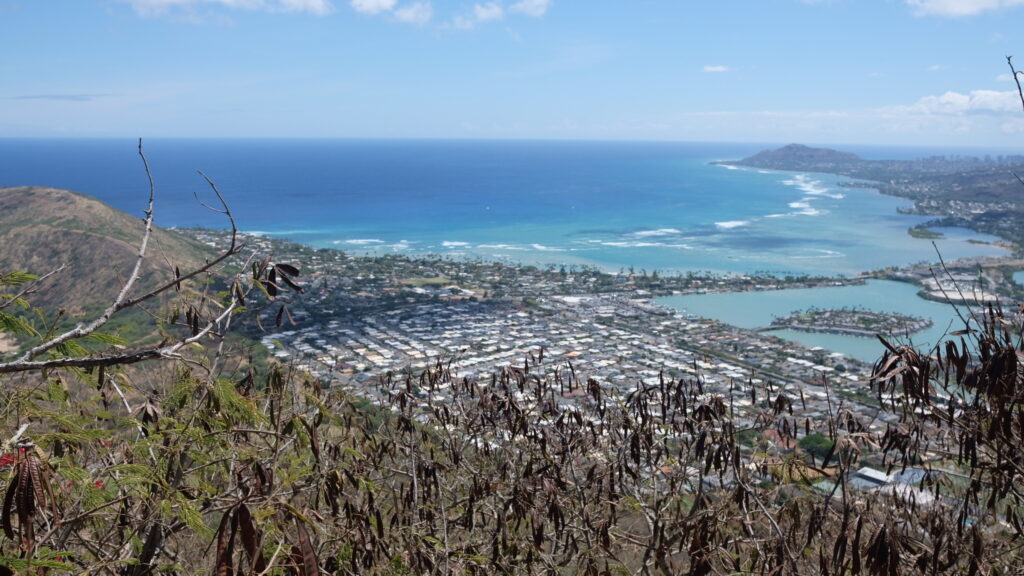 Day 6: Northshore
We climbed the Crunching Lion first thing after we got to the North side of the island. I recommend everyone who wants to try this hike to wear appropriate clothing and footwear since this is a gorgeous hike but it can be very steep and slippery.
We then had lunch at Giovanni's Shrimp Truck, which is over rated for my taste. We stopped by Shark's Cove for another dip. On the way back in the afternoon, we stopped by Dole Plantation and Green World Coffee Farm for some souvenir purchases.
Day 7:
We spent the last full day in Oahu at the Waimanalo Sunflower Farm and Halona Beach Cove before our flight back to San Francisco. It makes me so happy whenever I see a farm of sunflowers, especially in front of massive mountain ranges. We then experienced Thai massage with a view as a birthday present for Stanley.
The last place we visited was Halona Beach Cove, a beautiful secluded beach on the East side of the island. The water is pearly blue, but the waves were too strong for us to swim that day. Around noon, we packed our stuff and got on our flights back to San Francisco. Goodbye Oahu! We both had an amazing time.
Thank you for reading and have a good one!