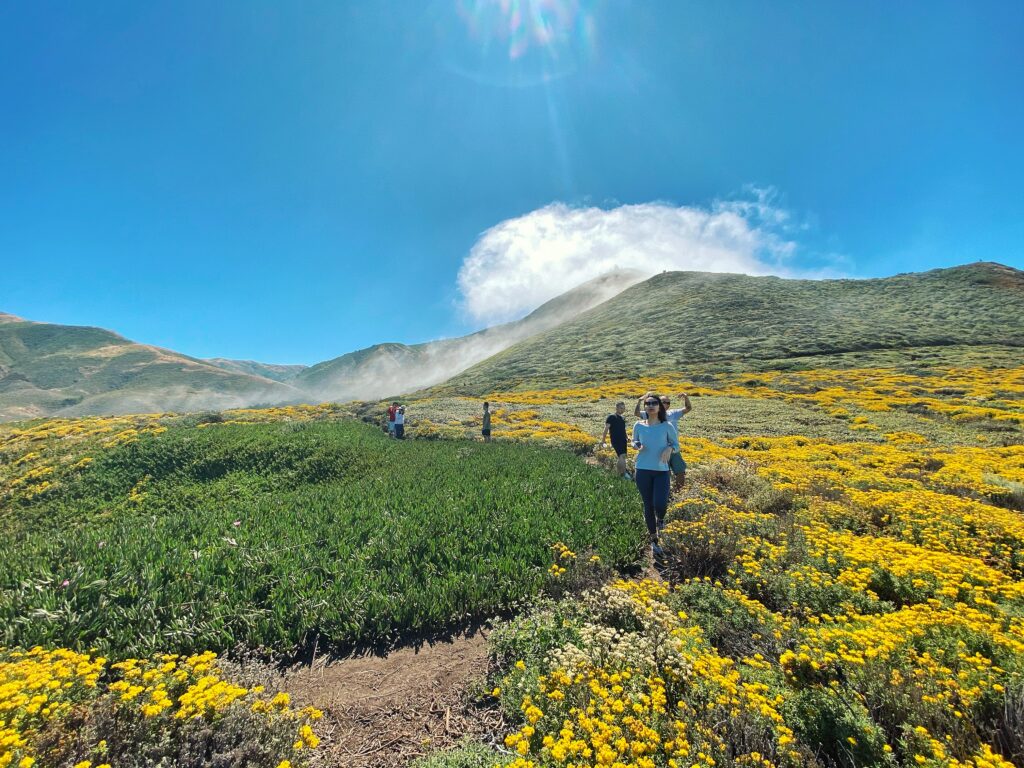 "Returning home is the most difficult part of long-distance hiking. You have grown outside the puzzle and your piece no longer fits."

– Cindy Ross
This year I live in Sacramento so it has been really hot starting June. The temperature can get up to 110°F mid day. In addition with everything going on with America right now, going on a hike seems to put our minds at ease. Last weekend I went with my family to Carmel-by-the-sea and got to explore this gorgeous and full-of-bloom trail which left us all amazed.
The difficulty of the trail is dependent on how far you want to walk to get close to the ocean. It started out very sunny which was perfect for the ocean view. The clouds moved closer to land by the time we were finishing up the trail which blocks the warm sunlight, but it created this picturesque scene.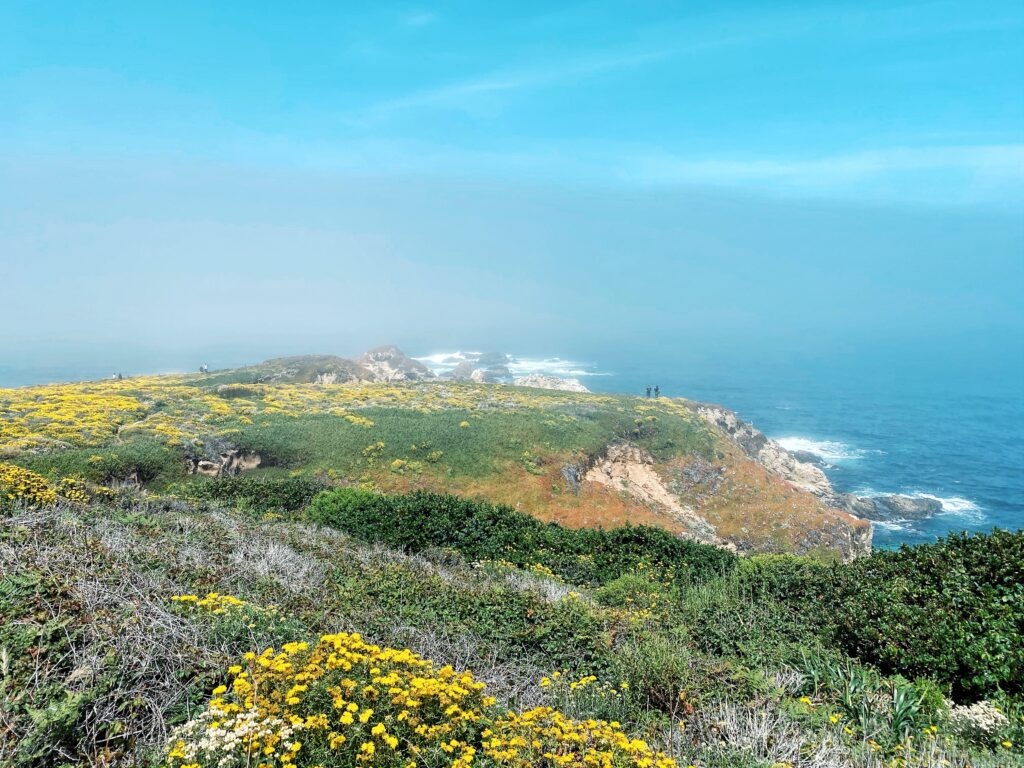 It was not crowded the day we visited the trail and everyone kept distance from each other so we felt safe and at ease. The trail is the nicest when it's sunny so make sure you check the weather before coming. There is a steep walk down to a secluded beach which offers a different view from above that I also recommend you trying.
The hike took us about 2 hours to complete and I would rate it a easy/moderate in term difficulty. I hope you find the read interesting enough to make you want to get out and explore. It is definitely one of the nicest easy hike I have been to.
Thank you for reading and have a good one!