Wow, what can I say to my boyfriend who invited me on this trip?! I am also very grateful to his family for letting me stay with them at the Hilton Hawaiian Village, Waikiki. It was my first time visiting Hawaii and I had a great time.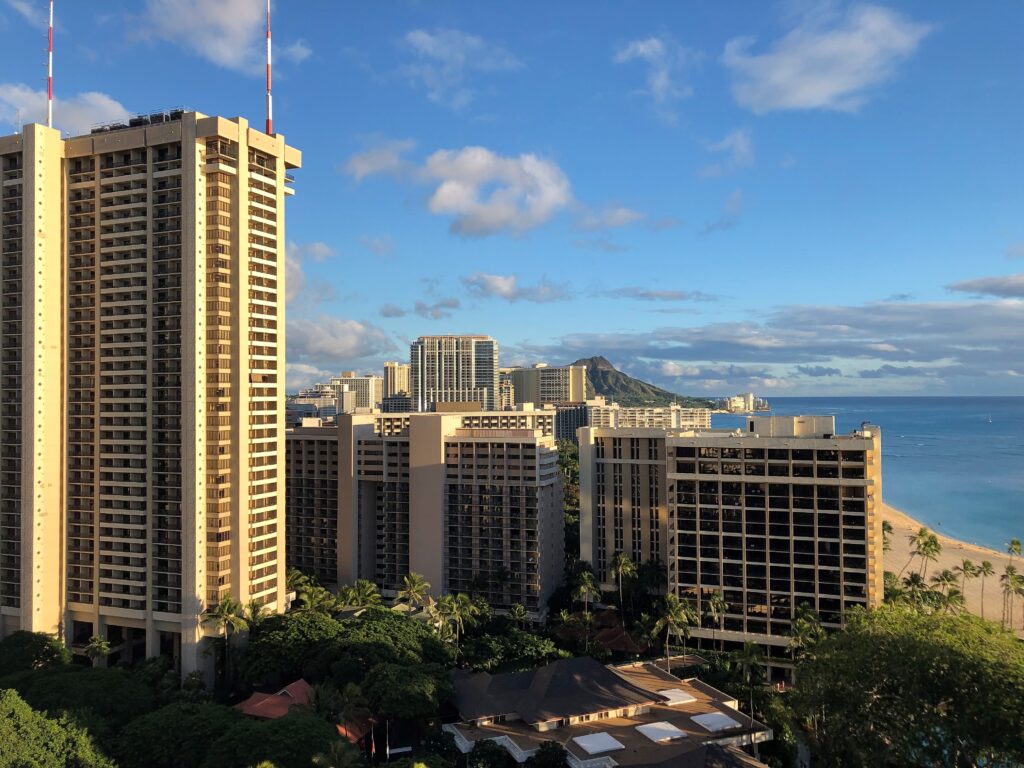 1st day: The Pearl Harbor and the Dole Plantation.
It was very sad, but inspiring listening to what happened to thousands of Americans who died on December 7th of 1941. It was surreal seeing the memorial on the top of the Arizona, the tome of 1177 seamen who died after the attack of Japan on Pearl Harbor. If you are a history person, I recommend visiting the Pearl Harbor while you're in Hawaii. The Dole Plantation is pineapple heaven! We spent almost half an hour in the world's largest maze, thanks to my boyfriend's amazing navigating skill. The plantation also offers the plantation tour, which takes you around their tropical fruits' plantation. We were not interested in the tour but got the pineapple ice cream in the plantation mall instead. The dole whip had a very strong pineapple taste, it was delicious!
After visiting the plantation, I got a poke bowl from Yama's Fish Market on the way back to our hotel. It was so fresh and delicious! I ordered the spicy wasabi ahi poke, ocean (seaweed) salad, kimchee cucumber, and hijiki rice. As someone from Norcal, it was strange for me to see the cashier packing the rice, the salad, and the poke all separately, so I had to unpack and mix them myself.My boyfriend and I chilled at the hotel until dinner, and we had dinner with his family at Marukame Udon. The waiting time was around 40 minutes. I got the Niku Udon and shrimp tempura. As a soup lover, I love myself a boiling hot bowl of soup but it was not hot enough. My boyfriend loved how warm it was though. On the other hand, the way they serve their eggs will keep me coming back.
2nd day: Zip-lining and Waimea Falls Park and Botanical Gardens
Another first off my bucket list. My first time zip-lining at CLIMBWORKS was scary and exciting at the same time. I do not dislike height, but I am adventurous enough to try it and I totally recommend it if you want a little bit of that adrenaline rush. There were 8 lines in total and we got to do it in a group of 10, which made it even more fun. Sightseeing, listening to the historical facts of Hawaii, and zip-lining with my special someone made this whole trip memorable. The zip-line, honestly, was the highlight of my whole trip.
The lunch spot was 10 minutes from the zip-lining spot. The Hawaiian shrimp scampi from the Giovanni's Shrimp Truck was very garlicky and tasteful. The portion was small for its price, but its flavor was addicting. In the same lunch spot, there were multiple food trunks selling different cuisines. My dessert was yogurt with berries and condensed milk at Ono Yo.
After lunch, we visited the Waimea Falls Park and Botanical Gardens. The admission was around $15-20 per person. The walk to the waterfall was short, but I saw a diverse variety of tropical plants on the way. It almost felt like the Avatar movie by James Cameron while you're in the middle of this hot, moist biome.
3rd day: Pillbox Trail hike and the Beach.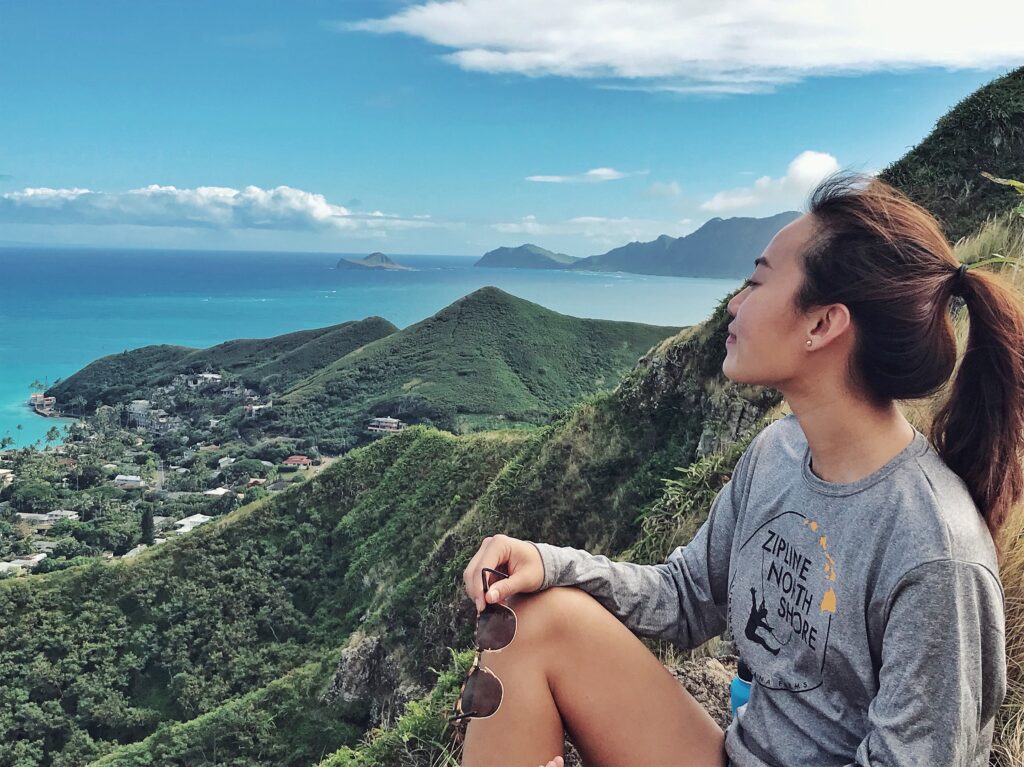 The trail was a 45-minutes drive, Northeast from Waikiki. The hike was very steep so wear your most comfortable pair of shoes. Much different from Californian hikes, you can enjoy the ocean view almost every 5 minutes on your way to the top. It was very high and windy at the Pillbox stop, but you must hike here at least once in your life to appreciate this unforgettable ocean view. After the hike, we stopped by Lanikai Beach, Kailua. The water was too cold for me to swim so we only sunbathed.
We had curry at NinNin, Waikiki Yococho for dinner. It was my first time trying Japanese Curry. I am more of a soup person but the curry was very tasty.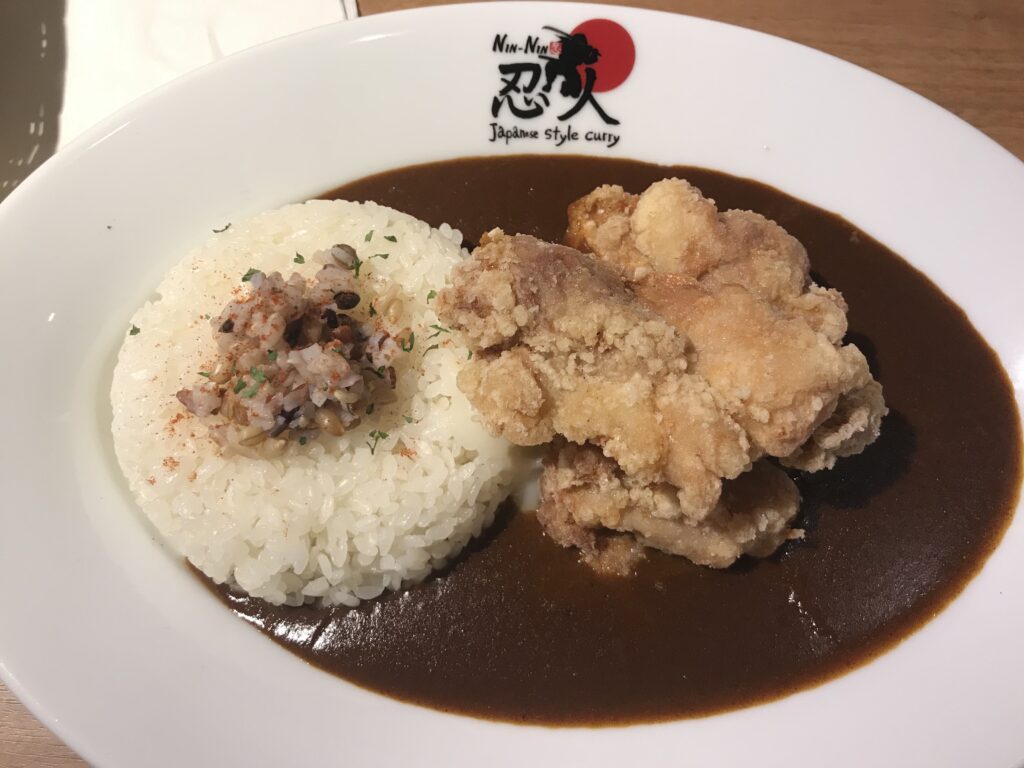 Trivia
1. Ahupuaʻa is an old Hawaiian term for a large traditional socioeconomic, geologic, and climatic subdivision of land.
2. I nā mālama 'oe i ka 'āina, na ka 'āina malama iā 'oe means If you take care of the land, the land will take care of you.
3. Dole Plantation holds the world's largest maze, and best pineapple ice cream, imo.
4. Daily, there are 2-9 quarts of oil leaking out of the USS Arizona's sunken wreckage.
5. Poke is a 2-syllable word, means "cut-into-chunks in Hawaiian.
Thank you for reading and have a good one!