My July post features the sunflower field in Dixon, California. Every summer while traveling to the Bay Area, I am overwhelmed with the summer heat and the bright yellowness of sunflower fields. There are plenty of sunflower fields around Davis, Woodland, and Dixon; however, this field in Dixon has huge flowers and it's very close to the freeway (I80). If you're in Northern California, make sure you make a stop to feel the warmth of the golden sun and the sudden happiness that sunflowers bring you.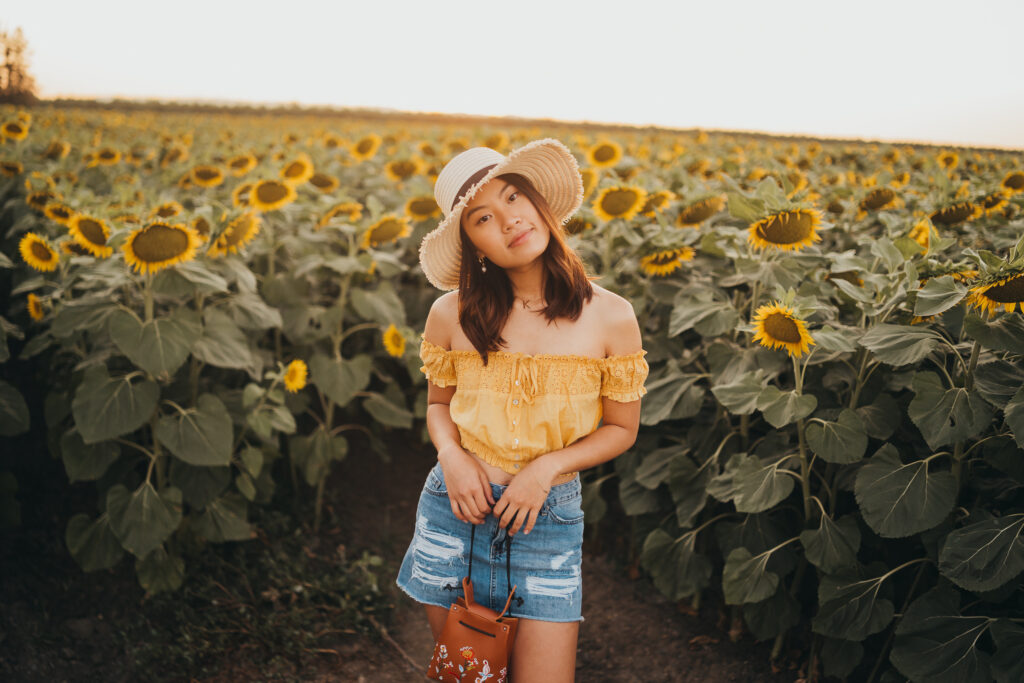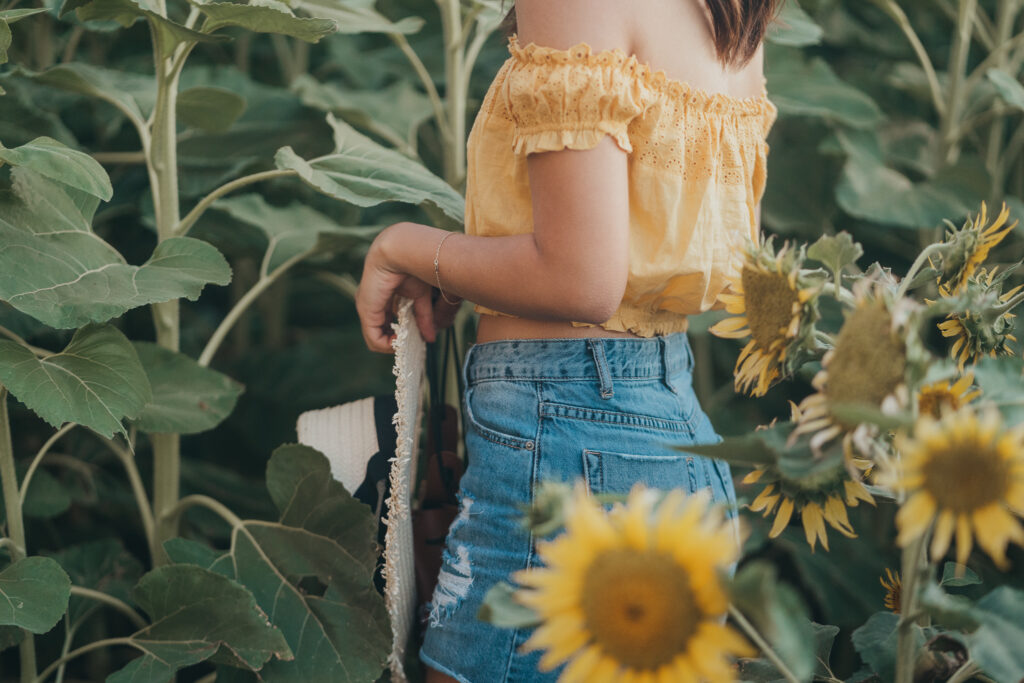 I don't know about you, but sunflower can instantly lift my mood. Sunflower symbolizes the sun with its petals representing the sun's warm rays. It is the flower of warmth, energy, and longevity; therefore, sunflower bouquets can be picked up for any occasion and any gender. I couldn't believe that there are as many as 70 species of sunflower out there. Sunflowers are not necessarily yellow, they can be red, pink, brown, copper, etc. 

     Sunflower will always be my favorite flower because of its liveliness and vibrancy. My outfit today is simple, cute, and elegant. Whenever I have an off-shower top on, I accessorize my look with both necklace and earrings so that my upper body isn't empty or reveling. Straw hats will give your look a more summery feel. I chose a yellow top since yellow is one of my favorite colors. I styled my hair with loose and wavy curls for a natural look. Summer is a season to throw on a cute outfit, to get outside for ice-cream, to catch up with friends.
Outfit details